The LondonSEO Conference Party Strikes Again!
I'm happy to say that this year's SES London party was a great success with an excellent turn-out. Despite not having the exhibition crowed and being in the middle of nowhere, last night was the largest LondonSEO ever!
A big thank you to everyone who attended the event and a special pat on the back for Danny Sullivan who travelled down from his home near Stonehenge to join us. Apologies came from Matt Cutts and Rory Brown who would have been castrated by their wives if they tried to attend!
New faces this year included Googlers Brian White aka Euro Matt (bloody nice guy), and the ever radiant Vanessa Fox. Just in case Matt reads this, we refused to serve the Googlers soft drinks and forced them to drink beer – honest! 😉
Last but not least, I'm sure that everyone appreciates Party Poker picking up the drinks bill, I'm ashamed to say that we only drank through half our beer budget. Those of you who came to LondonSEO for the first time, we hope to see you again at our future bi-monthly parties.
Now…. here are the incriminating photos: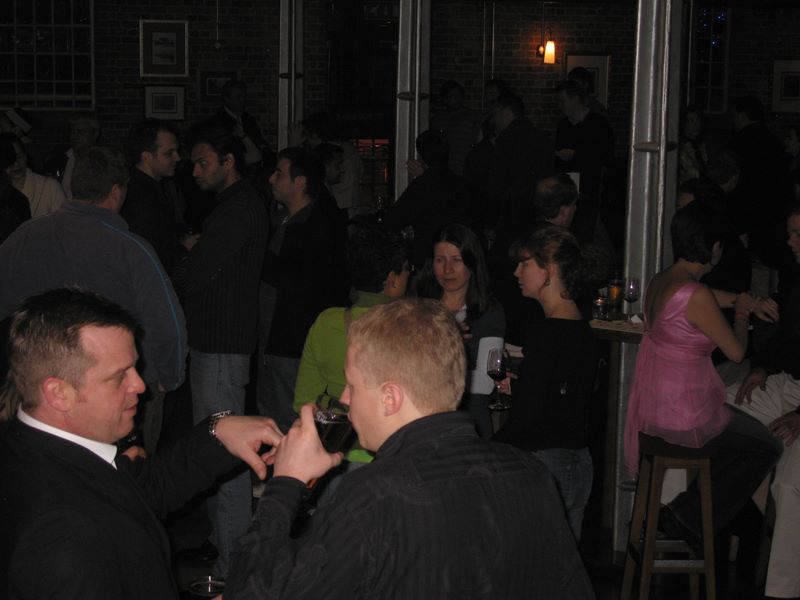 Gary Beal and evilgreenmonkey.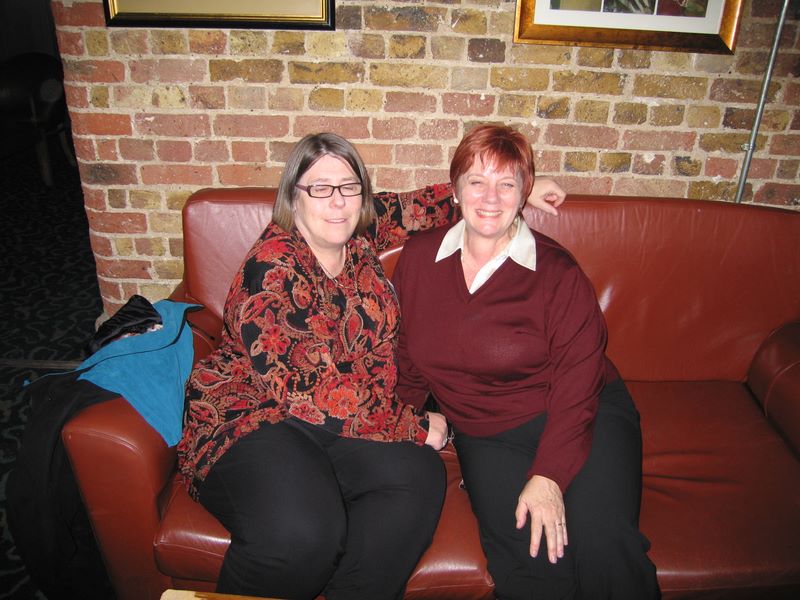 Amanda Watlington and friend.

Anita Chaperon taking part in the evil staring contest with Chintan whilst Julie does her best to look sober.

DaveN contributing to our Where's Wally? collection.

Elisabeth Osmeloski, evilgreenmonkey and Gary Beal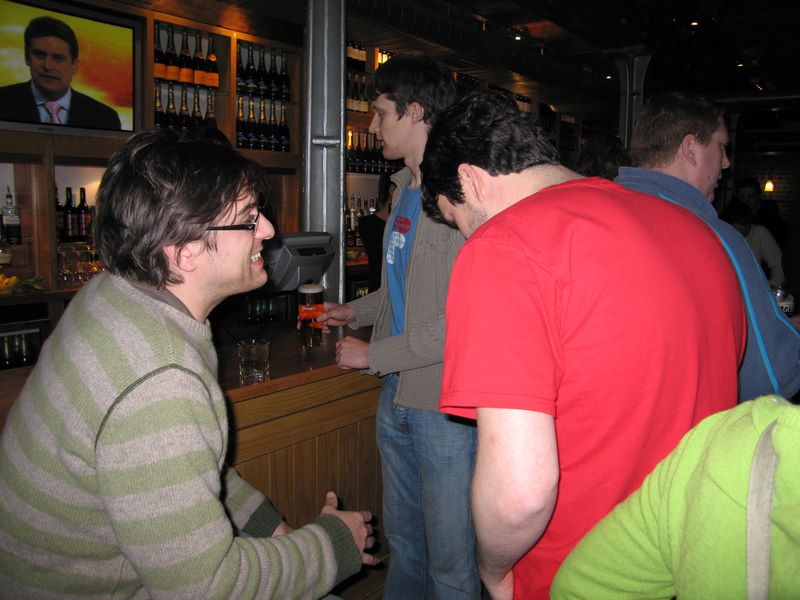 Tony Spencer cringes at another Crazy Dan moment.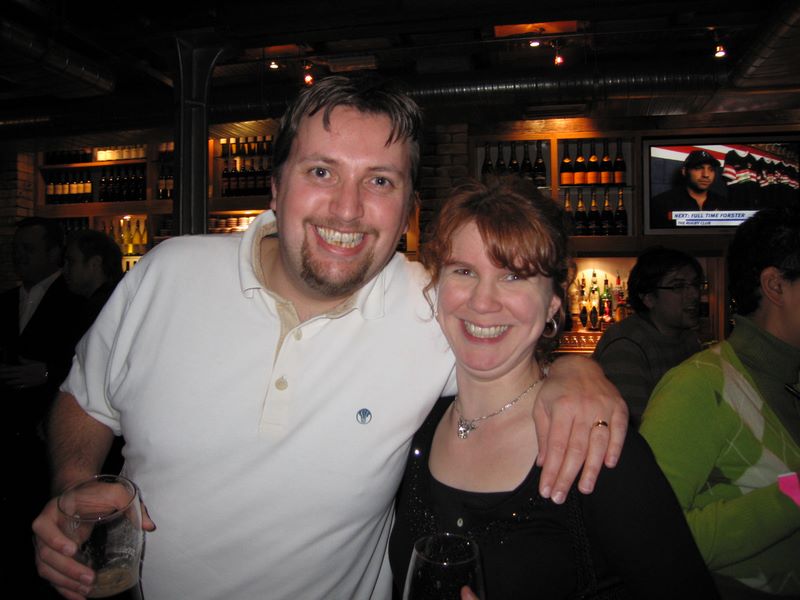 Mike Nott joining Julie in pretending not to be drunk.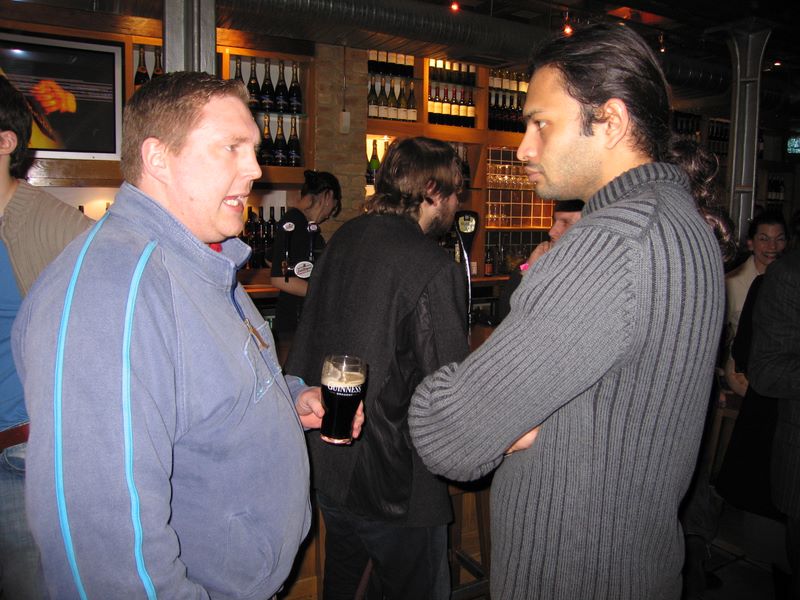 Barry and Nik in a heated debate.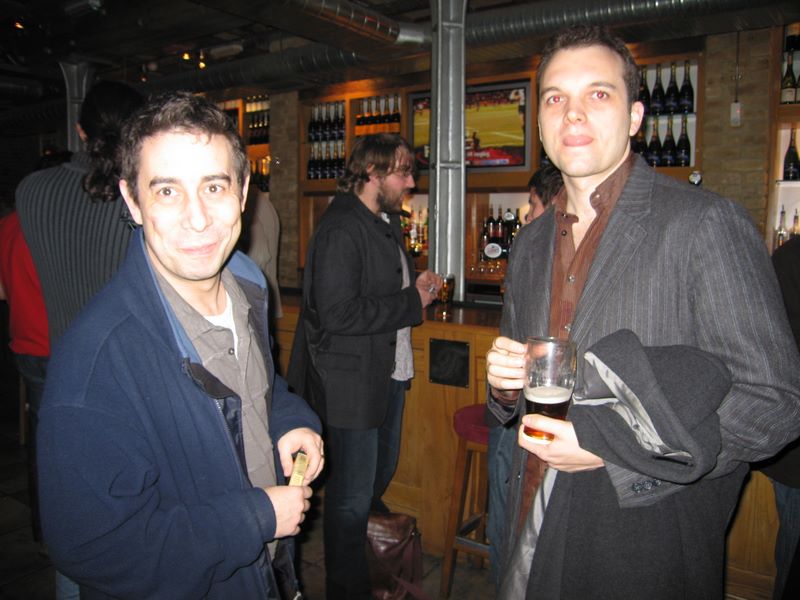 Possibly the first ever picture of JasonD smiling? j/k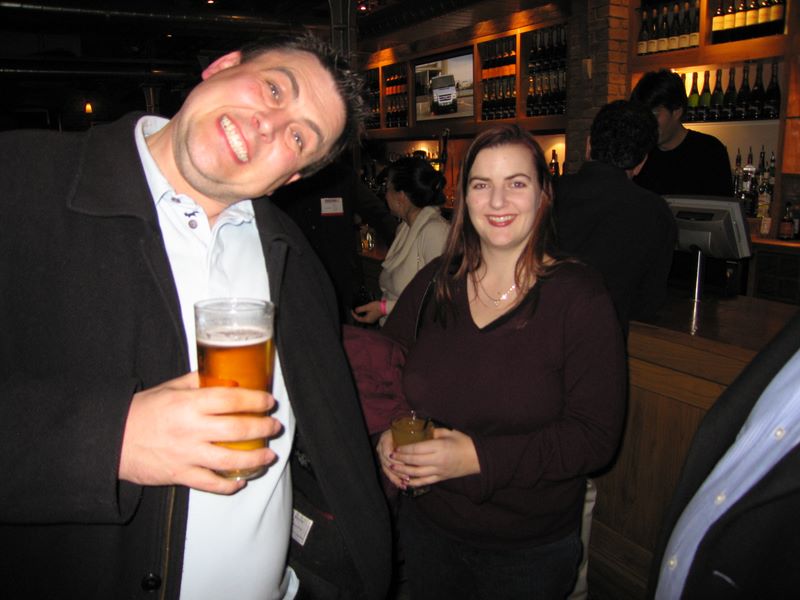 Never a dull photo when Dave Naylor is around, Jennifer Slegg looks rather scared!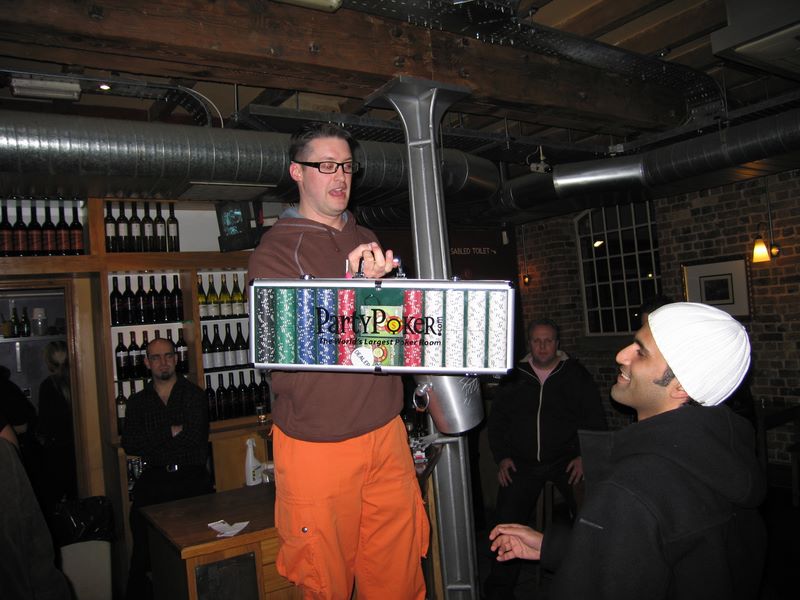 Jay Young dishing out the prizes in the Party Poker raffle.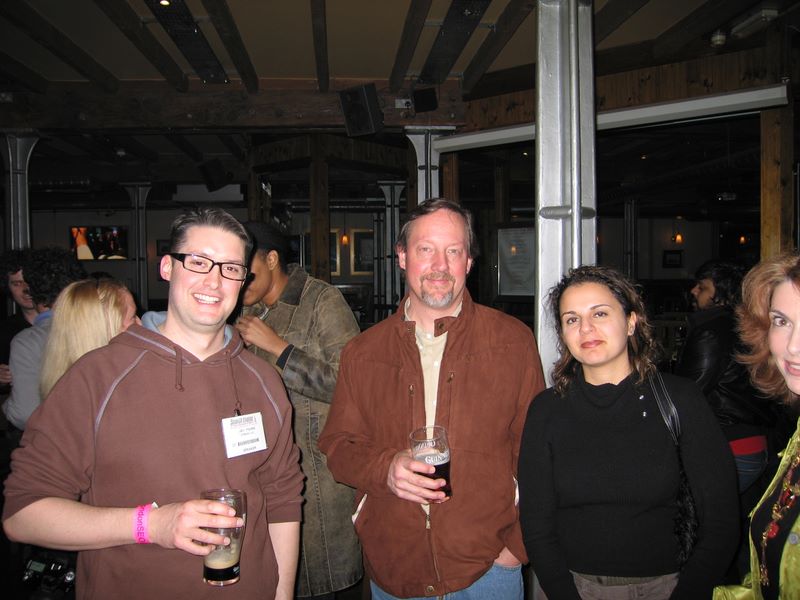 Str0ud hanging out with Chris Sherman.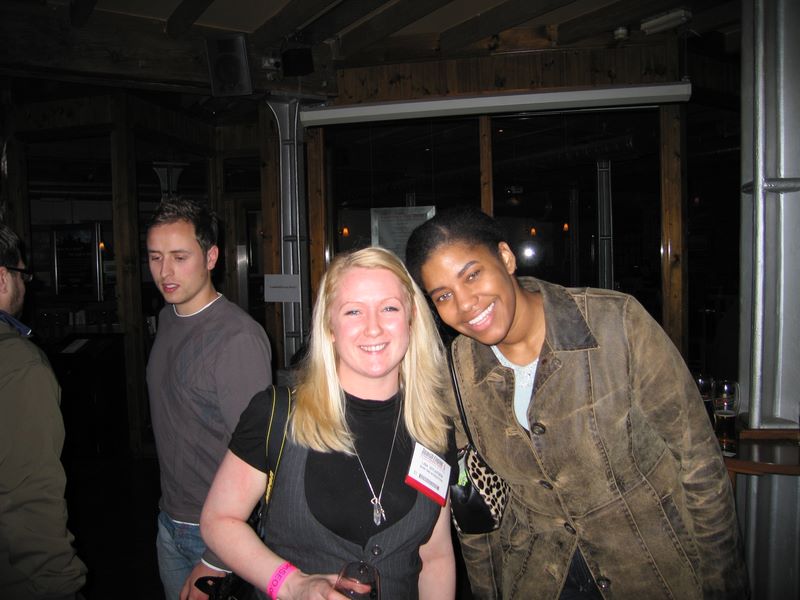 Our Swedish friend Lisa Ditlefsen and SEO Fan Girl.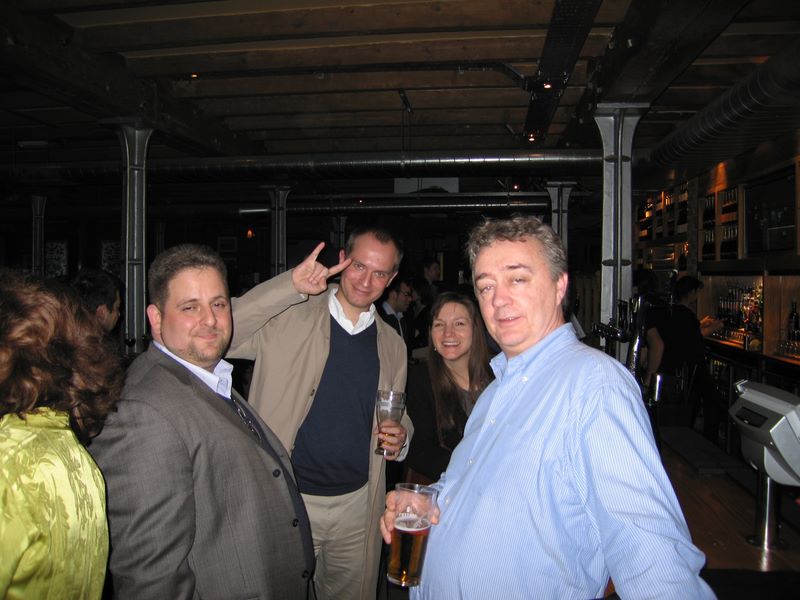 AussieWebmaster and friends – in for the long haul.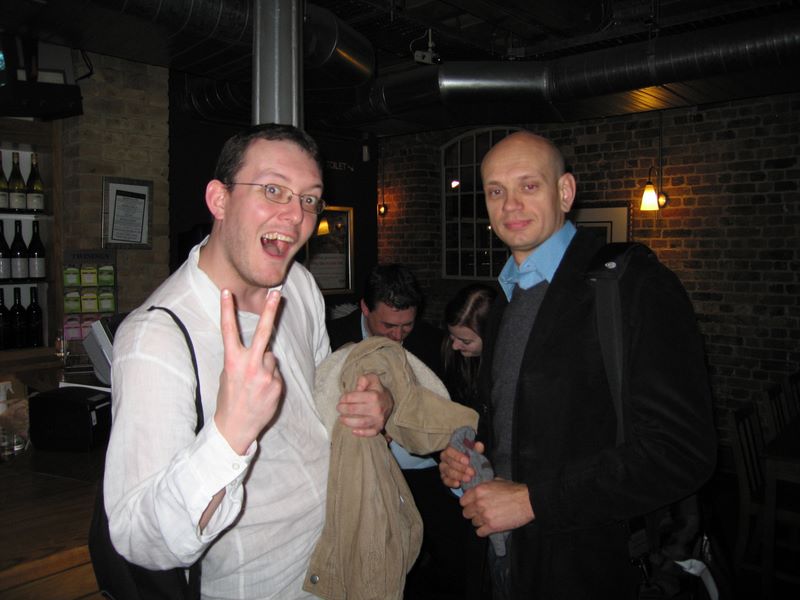 TallTroll showing his appreciation for the free beer.

Greg Jarboe and company enjoying some beer.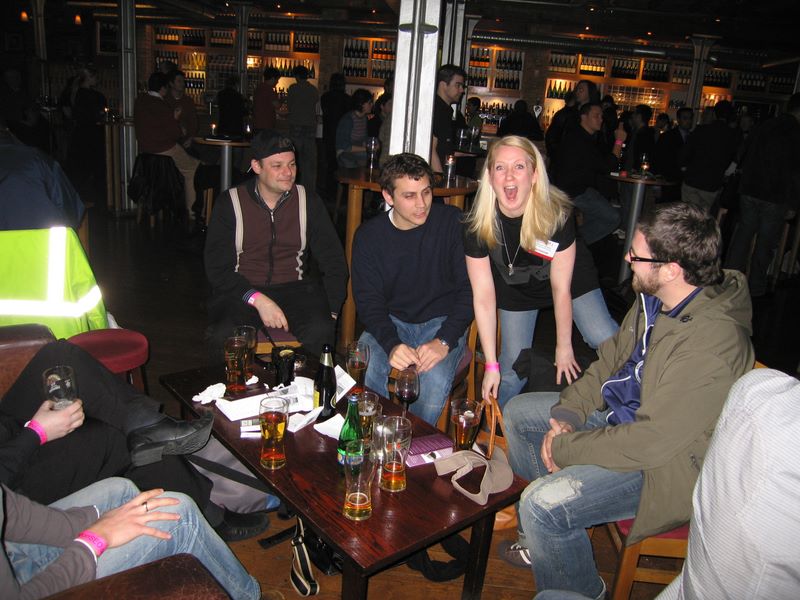 Lisa trying to compete with DaveN for the craziest looking SEO.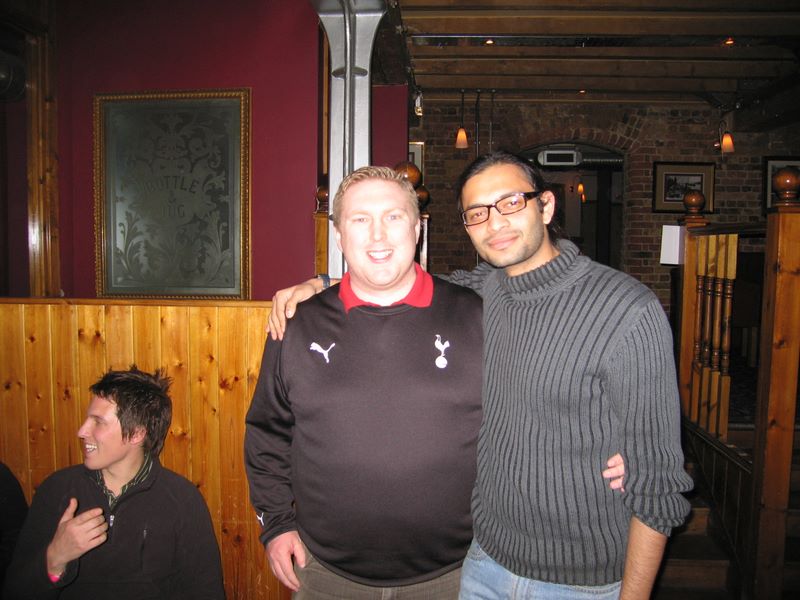 Nik and Barry – The happily married couple. Nik joins the Jay's Glasses phenomenon.

The 2 Mikes from Party Poker audition for the next Kay's Catalogue.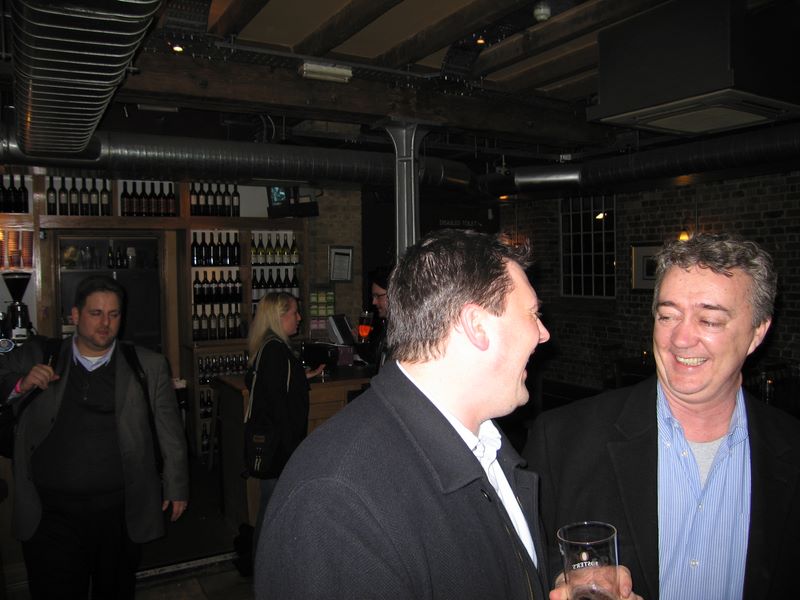 DaveN and AussieWebmaster after telling people that they're pure White Hats and admire Doug Heil.

Danny arrives fashionably late, but brings the finger buffet of chocolate doughnuts.

Lisa bottles Danny and steals his doughnuts.

Vanessa and Brian asking the bloggers not to tell Matt about the beer… oops!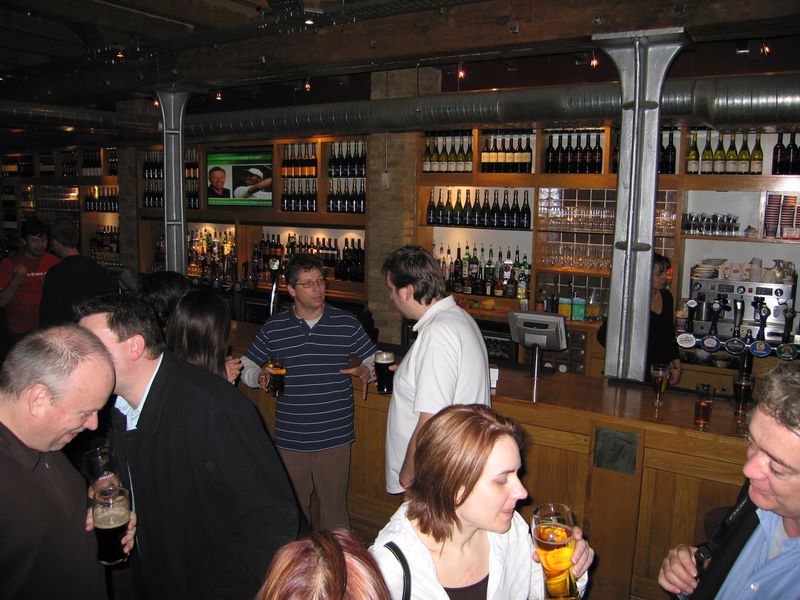 Danny enjoys a pint with Mike.

evilgreenmonkey explains to Brian White why his face has to blurred-out in photos.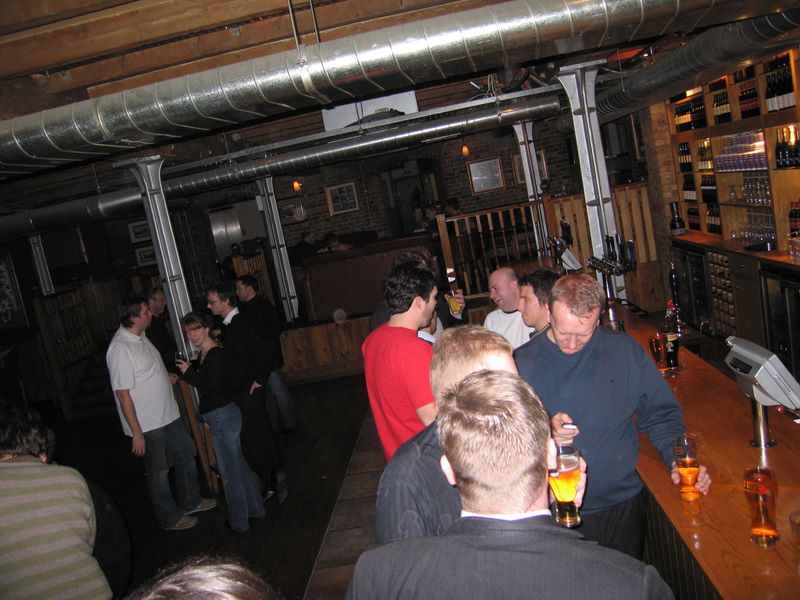 The hardcore drinkers continue drinking into the night.
These pictures and more can be found on St0ud's website:
http://str0ud.com/pictures/LondonSEOFebruary2007/