Cheers to DeepCrawl for Sponsoring!
by Mallory Mabe - Posted on
We are delighted to have DeepCrawl as our sponsor for the upcoming LondonSEO event on 22nd May!
Join us after day one of SMX London from 6pm til late over at The William Ale and Cider House, a fantastic pub near Liverpool Street. We're looking forward to meeting you all, sharing some juicy digital marketing secrets and, of course, trying some new beers!
As always, the event is free to attend!
Don't have your SMX ticket yet? Don't worry! You can still register to get your ticket here and don't forget to use our exclusive code AYIMASMXUK to get an additional 15% off.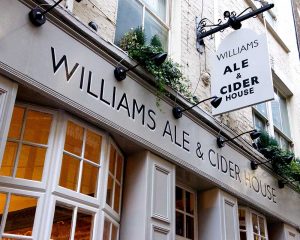 Add the event to your calendar, share with your peers and come down to meet us on on Tuesday 22nd May!
DeepCrawl is an enterprise site crawling solution, providing its clients with a complete overview of their websites' technical health. By empowering SEO, content and search marketing teams with the actionable data needed to drive traffic and sales, they help Search marketers make websites accessible, relevant and more effective. DeepCrawl was awarded Best Search Software Tool at the UK Search Awards (2017)